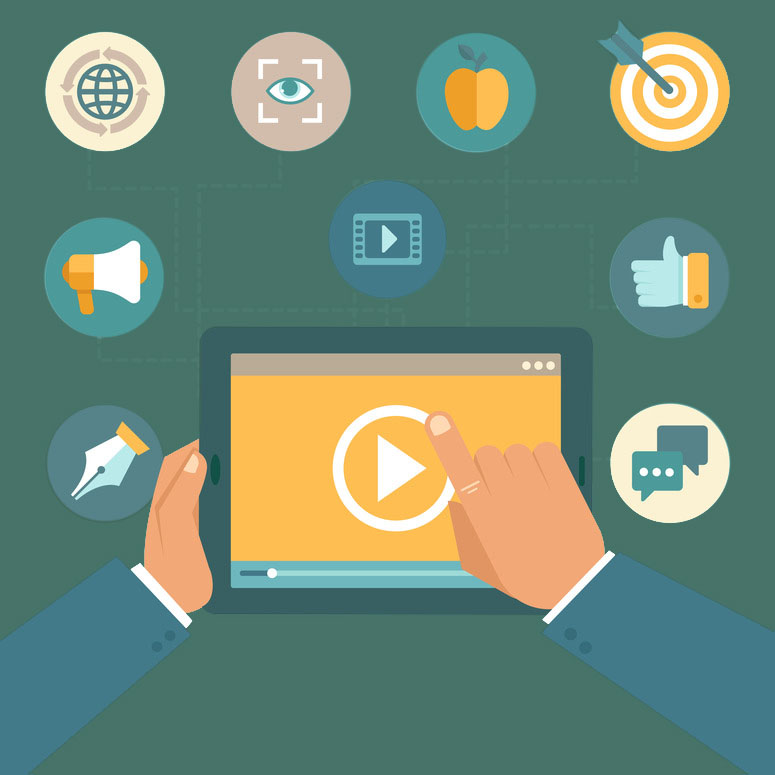 When people think of video marketing, their minds typically go to viral videos or content that focuses on of-the-moment topics. While these types of videos have their time and place, there's another type that can be beneficial to your business — evergreen videos.
These posts are about ideas that hardly change with the passing of time and, thus, are always relevant, especially to beginners . . . I like to compare evergreen posts to the foundations of a house. You may put up new wallpaper, patch up the roof, or even change the tiles on the floor – but rarely do you need to change the foundation of the house.
I know what you're thinking, you're already striving to produce good quality content that will increase traffic, engagement, and conversions. However, most of the time your numbers peak right when your content is published and then tend to drop off. When publishing evergreen content, it's the opposite. Your traffic, engagement, and conversions will grow over time and your brand will continuously benefit from it.
The key to evergreen video content is that it's just as useful when it's published, as it is when someone finds it months later. This gives you a high return on investment. In fact, evergreen content ensures ROI. Evergreen content can last months, years, sometimes even forever. As long as your content can gain views long after it was published, you'll have continued and sustained success. This is extremely beneficial to people with smaller content marketing budgets because you're investing your money wisely for long-term returns. It makes more sense to put money and time into content that will keep giving.
There are many popular kinds of evergreen video, but we'll break down some of our favorites:
About Us / Branding
You can use these videos to introduce your team, give some company history, and really create an image of your business/brand for your viewers. These evergreen videos can go on both your "About Us" page and on your blog. These videos can be fun, informative, and a really good way to connect with your viewers. They put a face to your brand and make it more relatable. By showcasing your team and office space, these videos can also be used as effective recruiting tools.
Explainer / How To
Be thorough, complete, write for everyone. Most people who are researching things online aren't experts, so don't try to make your evergreen content too advanced. You want your content to be the resource for the topic you're covering. It has to cover a lot of points and be understood by a lot of viewers. That is what makes it evergreen. You can also use this type of video to address any frequently asked questions about your products or services. It can be a great customer service resource to clear up any confusion.
Testimonial
Testimonials are an easy way to showcase your value and your viewers are more likely to find them credible. When past customers talk about how your company helped them, it gives viewers something to relate to. We even made a video on how video testimonies can help your business.
Client Spotlight
If you have a great story about one of your clients, share it with your viewers! It's a great way to shine a light on a great thing one of your clients did and also show off something that you worked together on. It raises both your client's and your profiles and shows that your business is customer-centric.
Remember, creating timeless content that is relevant to your viewers can significantly boost your traffic and conversions. Evergreen content also ensures that you always have something to share. Make sure to share your evergreen content on social media (more than just when it's originally posted) and link back to it when referencing the topic in new content.
If you're looking for more tips, check out our other blog posts here!
If you want to grow your business with video, call us at 321-802-3169 to set up a FREE video consultation.