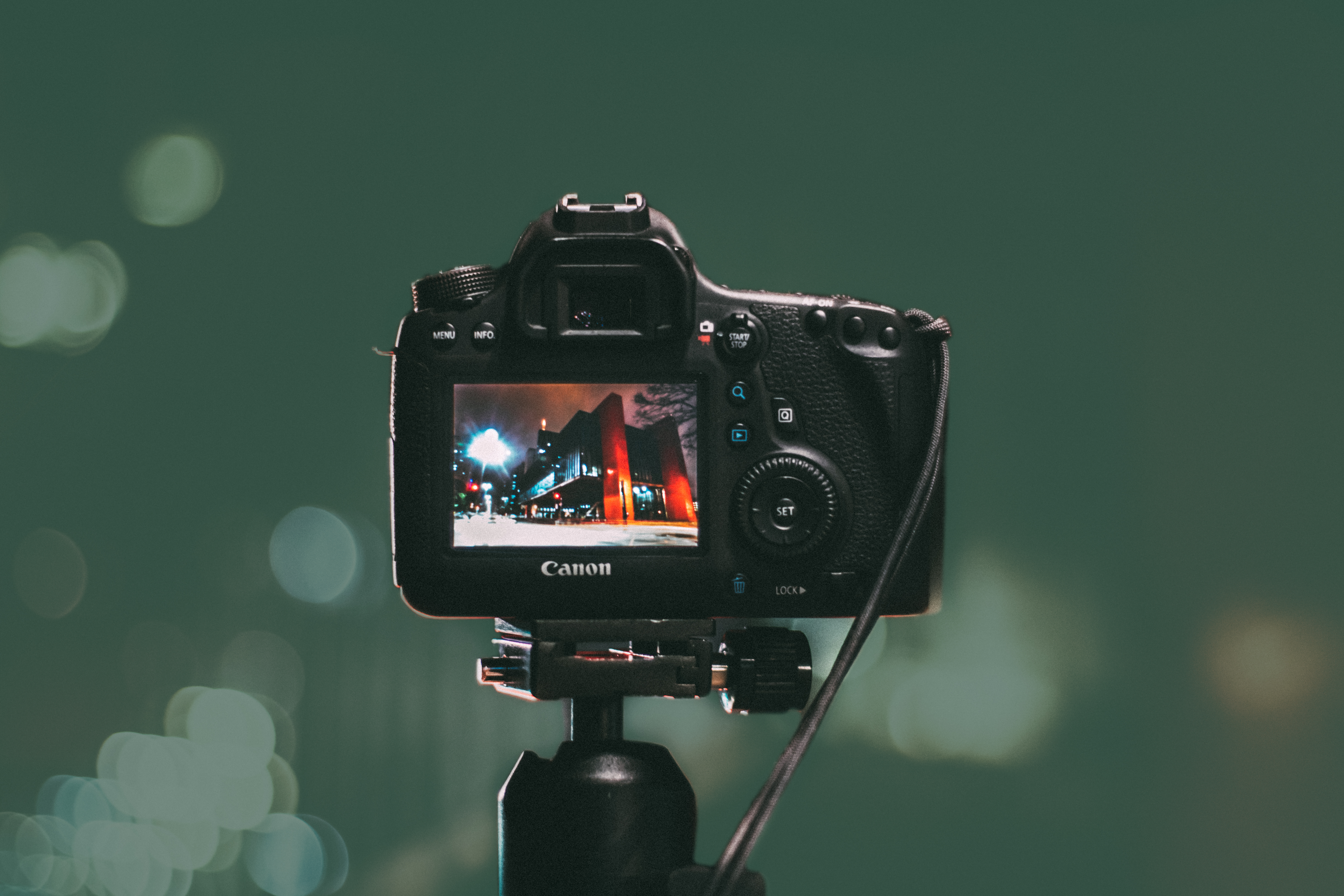 We can't say it enough, video marketing has taken over social media. It's practically a necessity in order to make your content stand out among the rest. Just look at our post about the predictions for social media and video from January.
Think about your engagement on social media. If you post a status update without a photo or video attached, how many reactions do you get? After a few days, you probably still only have few likes and comments. Anything that doesn't have a video (or at least a photo) attached to it just gets lost down everyone's newsfeed.
Adding video to your social feeds means audiences are 10x more likely to engage and share your posts – Content Marketing Institute
82% of all global consumer internet traffic will come from video by 2020 – Cisco
85% of businesses are likely to begin or continue using video in 2017 – Marketing Insider
Now that you're ready to up your social media by incorporating video, here's how to do it:
1. Engage with your audience LIVE.
You don't want to have in-your-face marketing tactics. The more subtle you are, the more your audience will engage. Take advantage of all the new live broadcasting features on Facebook, Instagram, Twitter, and whichever other platforms you can reach your target market on. By interacting with them in real time, you create a genuine and human relationship. You're not just a brand or business to them anymore.
There are so many ways your business can use live video. So make sure to find which work best for your goals. For example, you can do live Q&A's, how-to sessions, behind the scenes looks, give announcements, or just check in with your customers and see how they're doing and figure out what you can help with.
We think live video is awesome and a great way to go unscripted with your audience. That's why we started our InFocus Marketing Sessions. It allows us to share marketing tips from other local professionals and we can also answer any of your questions right then and there.
2. Share great employee/customer stories.
Let your audience in on fun bits of employee life. Did you have a surprise birthday party for someone? Are your employees testing out a new product you're launching? Do you have any positive customer service stories? Share these! People love hearing stories and it helps build trust and a relationship between your customers and you. Humorous behind the scenes situations show a fun side to your business.
Customer testimonials also go a long way. Do you consider online reviews when you're looking to purchase something? That's because we trust what our peers have to say. Don't focus your video efforts on proving how great you are. Let your customers do it! Highlight their success stories and have them share their positive messages about your company.
3. Connect with your viewers emotionally.
Purely informational videos have their time and place, but fictional stories get people invested in your content. By creating almost a mini TV series, you can entertain your viewers with relatable characters while reminding them of your brand. You don't need a huge budget for this either – just some employees who can act, video knowledge/equipment, and a great story idea. (Check out our DIY video tips if you have a tight budget!)
4. Speed things up with time-lapse videos.
We all have really short attention spans. Ideally, you want to capture your viewer's attention in seven seconds. Your video can be longer than that, but it has to be engaging. Time-lapse videos condense a long experience into an appealing and short video. We use a lot of time-lapse videos to show off the construction progress for some of our clients, like with some of the projects we've worked on for Promise in Brevard.
Video is shared 1200% more on social media than other content types – (SimplyMeasured)
Social video ads receive an average 1.84% click-through rate, higher than any other form of social advertising – Invesp
If you haven't started incorporating video marketing yet, now is the time. So start filming or reach out to someone who can help you!
If you're looking for more tips, check out our other blog posts here!
If you want to grow your business with video, call us at 321-802-3169 to set up a FREE video consultation.