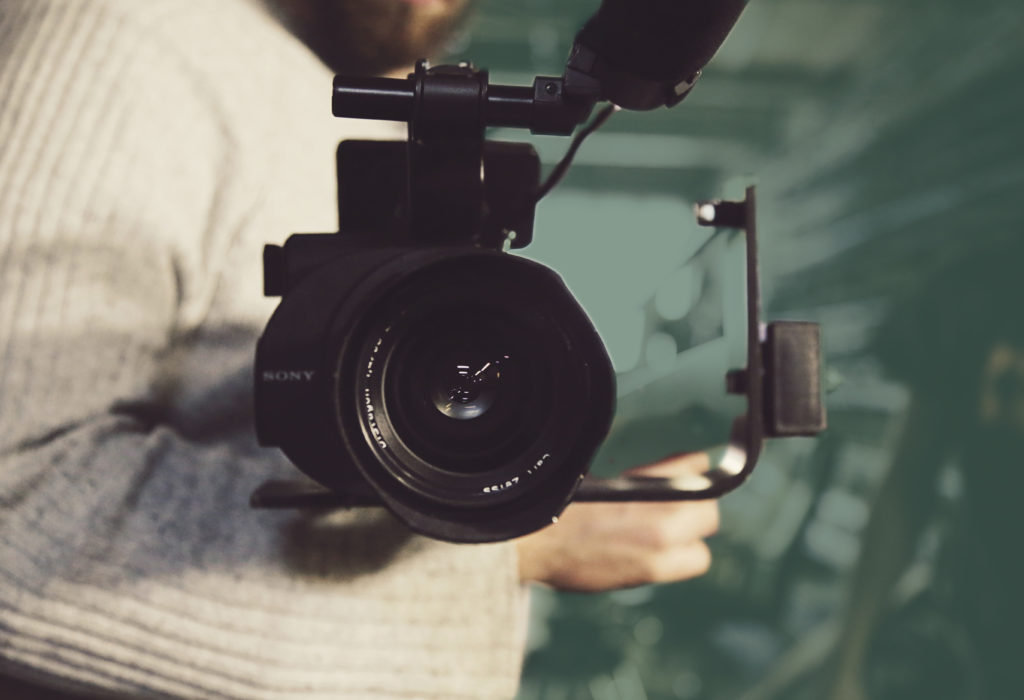 If your business needs to reach a new audience, there's no better method than video. If you're trying to engage with a new target market, introduce a new product, or announce a change in your business, video will allow you to do that. Video allows you to stay relevant and it's sharable content that your audience will enjoy.
In this post, we'll give you tips on how to define your brand for video, how to focus on customer needs, and how to communicate with them through video.
Define your voice.
If you've already established a voice for your brand, this is a good time to remind yourself of it. If your brand has lost its voice or its become unclear, this is a good time to reclaim it. Connecting with a new audience gives you a fresh start with your brand and content.
The video production process requires you to step back and think about what your brand is all about. You have to start at the most basic level in order to build a cohesive marketing campaign. When you're running a business, and have dozens of other tasks, it can be hard to always keep your core message and voice in mind. It's also natural for your message to evolve over time as your business develops. That's why it's important to revisit your brand's voice and message during the brainstorming and pre-production phase. We have some tips on effective brainstorming here. And during pre-production, you should really think about and establish your brand, products or services, and your target audience.
Research and understand your audience. 
Audience research is crucial for your video and your marketing strategy as a whole. In order for your video to be relevant, you need to fully understand your audience. Being relevant to your audience means your voice should match theirs. Your brand's videos should reflect their interests and needs.
Here are some important questions that can help you get started:
What is my target audience's age range?
What do they enjoy doing in their spare time?
What other brands do they like?
What websites do they visit?
What are their values?
What are their aspirations?
How will they use my product/service?
How can my brand help them?
Once you understand your audience, you can start producing vides that capture leads. You can do this through educating your audience, connecting with them, or converting them into buyers. Videos are extremely effective for creating leads. For example:
Real estate listings with a video receive 403% more inquiries than those without. 70% of B2B marketers think that video is more effective than any other content when it comes to converting leads.
Make sure to always track your videos' analytics and keep an eye on your ROI to make sure your video is targeting the right audience.
Venture outside of your website.
Updating your website to reflect your brand, creating engaging videos, and sharing great content won't help you if it only lives on your website. Your audience isn't going to find you, you have to find them. If you understand your audience, you know where they're going to be online. So you should be there, too. This is why businesses should be on social media.
Make sure your video connects with your audience on an emotional level. Keep it short and engaging. Then share it. Figure out when the best times are to post for maximum audience engagement and then share your video all over social media. You don't have to be sales-y, but you do have to have a presence.
Understanding what makes them tick is one of the most important elements of an effective, engaging marketing campaign.
Video is a good way for your business to show your target market that you're aware of what they need and what they like. It allows you to make a personal connection and communicate with the customer.
If you're looking for more tips, check out our other blog posts here!
If you want to grow your business with video, call us at 321-802-3169 to set up a FREE video consultation.