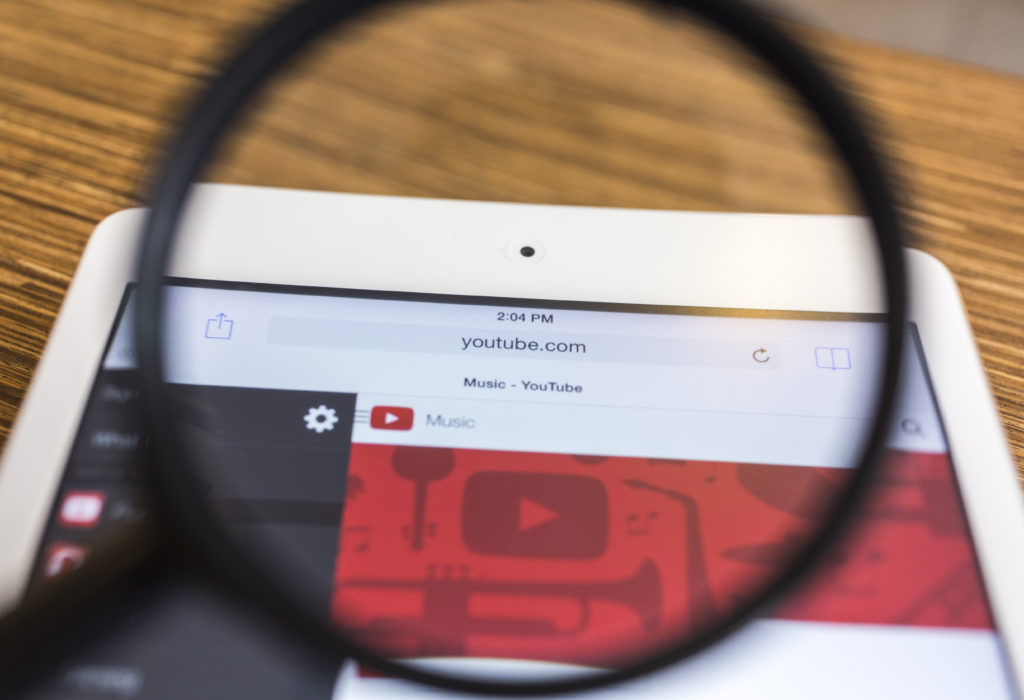 YouTube is the second largest search engine in the world. It's also the current leading platform for video-blogging and marketing. With over a billion unique visitors per month, it's the platform everyone can find an audience on. However, this means there's also a lot of competition. So you have to do more than just upload videos to YouTube. You need to work on optimizing your videos, promoting your channel, and increasing subscribers – who you can then drive to other places like your blog or website. We've pulled together some smart ways to grow your YouTube subscribers and shared them below.
1. Write great titles
Your titles need to be short and to the point. They should also be descriptive and use keywords. Just like a news story headline, your video title is the first step in getting your audience interested in what you have to offer.
2. Create great custom thumbnails
Your thumbnail is critical to the split second decision viewers make when they choose which videos to watch. Make sure you design a custom thumbnail that will reinforce what your video is about. Viewers are more likely to click on a video with an eye catching thumbnail than a video with just a random still.
When you're creating these custom thumbnails, keep these rules in mind:
Have a resolution of 1280 x 720 (minimum width of 640 pixels).
Use .jpg, .gif, .bmp, or .png image formats.
Keep the image size under 2MB.
Use 16:9 aspect ratio.
You can add custom thumbnails to existing videos, too. So make sure you go back and update all of your old uploads.
3. Video SEO
SEO is a key part of making your channel and videos discoverable and helping them reach the most people possible. Research your keywords and use them in specific places throughout your channel. The easiest way to do this is by looking at search engine results for keywords you think would be relevant. If you find a lot of video results listed on page one, then you've found a good keyword to work with. Make sure to naturally incorporate them into your video title and description. If you want to learn more about SEO, we'll be going over it on Facebook Live at the end of this month. Join our event page for more information.
4. Optimize your channel
Create a clear and compelling profile with an in-depth description of your channel. Also make sure your entire profile is on-brand and cohesive with your other social media channels and your website. This helps your audience easily recognize your brand as you grow your subscribers.
5. Include a call to action and use annotations
Always include a CTA in your videos to give viewers a chance to further engage with your channel. YouTube has a CTA feature that will allow you to choose whether you want to viewers to be encouraged to subscribe, watch more videos, like/share a video, or leave a comment.
You can also do this by directly telling your audience to do something in the video like, "Let us know in the comments down below." Or you can take advantage of YouTube's annotations feature, which lets you create little pieces of clickable text that will pop up over your video at a specified time.
6. Cross promote your YouTube channel
Social media accounts, email newsletters, blogs, even email signatures. Don't forget to promote your YouTube channel, especially when you upload a new video. Just make sure you are consistent about how you incorporate your videos and that the link is always relevant to your audience. Make sure you're building and extending your community outside of YouTube.
7. Allow and encourage viewers to embed your videos
This allows people to publish your video on their website, blog, channel, etc., which helps you gain even more exposure from their audience. Just make sure that when you're uploading your video, you specify in the setting that you are credited each time someone embeds your video.
8. Choose a video to be part of a channel ad
You have the option to upload a video to YouTube that they are then allowed to use to promote YouTube. It's free, but you aren't in control of the ads. This is just a way to earn extra exposure.
9. Create a video series
In addition to one-off videos. A weekly video series is a perfect way to get people to subscribe to your channel. If viewers know what to expect and want to look out for a video every Friday, they'll be more likely to subscribe. This keeps your subscribers coming back for more and also gives them a chance to be exposed to the other videos on your channel.
10. Engage with your viewers and stay active in the community
Subscribe to similar channels and take time to genuinely interact with other YouTubers and your viewers. Give feedback, like and share other videos, and reply to comments on your videos. A happy and engaged audience wants to share your content with others and will only help you increase your subscribers.
Hopefully these tips will give you the boost you need to keep your subscriber count growing. If you have any additional content marketing tactics that you use to promote your YouTube channel and increase your YouTube subscribers we'd love to hear them. We always want to stay on top of what is working and what isn't.
If you're looking for more tips, check out our other blog posts here!
If you want to grow your business with video, call us at 321-802-3169 to set up a FREE video consultation.