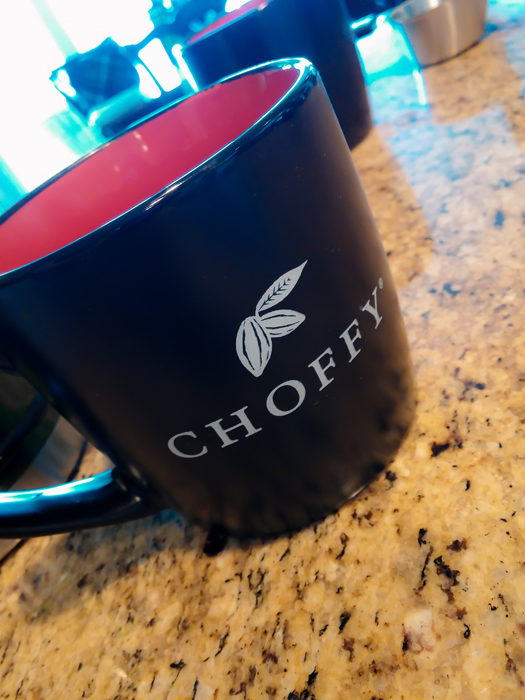 Choffy is a brewed chocolate drink (and quite delicious, I might add) that independent distributors sell at home tastings. They've been featured in numerous publications and on several TV shows too!
They needed a video that would promote the product and all it's benefits, as well as, showing the perks of becoming a Choffy distributor.  The video needed to be 4 to 6 minutes long and would be showed at home tastings on DVD, tablets, phones and also social media and their website.
The video production was filmed over 2 days and included five interviews, home tasting B-roll, and product shots. We used 2 DSLRs to film principle photography as well as a few gopros for creative pick-up shots. We are very pleased with the final product and the client was estatic!  We feel that we captured the distributors' and founder's passion for the product with their interviews.
Here are a few production stills from the shoot:
We're really happy with the final product! The Choffy team's dedication and enthusiasm about their product really helped make the video great!
Videos on your website are a
great
asset for communicating directly to your customers. Click the button below and sign up for a FREE 30 minute video marketing consultation for your business! Need to talk to a human? Give us a call – 321-802-3169.
Contact Us for a Free Consultation!