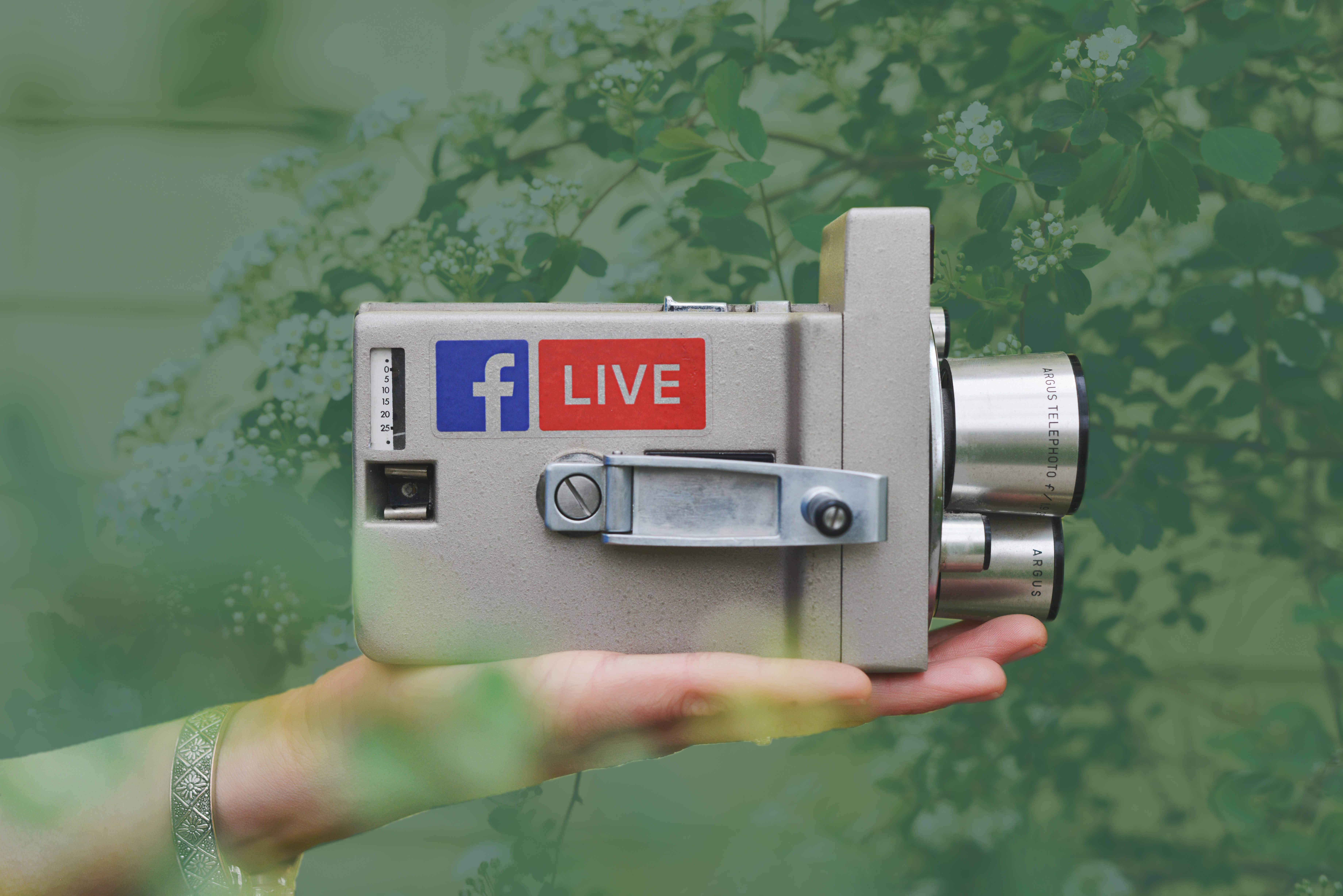 Have you seen other businesses using Facebook Live? Are you wondering how your business could actually benefit from using it? In general, using live video will improve your Facebook reach, and there are plenty of ways your business can succeed with it.
Your content has a lifespan for engagement when it's initially shared (which is why creating re-postable, evergreen content is so important). So businesses are always looking for effective and faster ways to engage with their audience. The popularity of instant content (Snapchat, Instagram Stories, Facebook Live, etc.) has brought another valuable way to do this.
There are many ways your business can benefit from using Facebook Live. You just have to pick and choose which is right for your business and your audience.
Provide instant and unique content.
Facebook Live is now commonly used across the world. But it's still fresh enough for your business to take advantage of it. 81% of internet users are watching more livestream content than they did last year; so your viewers are there, you just need to push your content.
Giving your viewers fresh, instant, and real-time content makes you stand out as a business and connect with your audience in a human way. You're proving them with unique content as soon as your start streaming. It's unedited and unfiltered. However, it's still important to make sure it's planned out and something your audience actually wants to watch.
It's budget friendly.
Facebook Live is available to all Facebook users and all you need is a smartphone, internet connection, and an account. An elaborate camera setup is not absolutely necessary for a successful live video. It's hard to stay on budget if you're constantly trying to provide attention-grabbing video content for your audience. Live video gives you a cost-effective way to take a break from that. Most people enjoy watching live videos that are unedited and give them a real-life glimpse into what is happening right in that moment.
Give sneak peaks and build excitement.
You can use Facebook Live to tease new products or build excitement for a launch or event. You can share a live video of a new product that isn't available yet, answer any immediate questions, and then give your viewers a link to pre-order so you can capitalize on the excitement. For events or other launches, you can also give your followers a heads-up that you have some exciting news to share and then use Facebook Live to make the announcement and share specific details.
Connect with your audience directly.
Facebook Live is personal, and sometimes there's no better way to interact with your followers. A lot of businesses use it as a way to answer questions in a natural and efficient way. 90% of millennials and 79% of baby boomers said they really like having their questions answered via social media.
You can also use it to share behind the scenes content, which allows your audience to feel more connected with you since they got an exclusive look into something that not everyone gets to see.
You get to see the engagement real-time.
During your Facebook Live stream, you can see in real-time how many viewers you have and how many comments you're getting. This helps you evaluate if there was enough engagement to actually have a successful Q&A, what sections of the video were more popular, how it compared to regular video content, how many followers did you gain, and if engagement kept up after the stream ended. Facebook Live videos do a good job at driving engagement to your Facebook page. Because of the real-time connection, Facebook said Live videos can bring up to 10 times more comments. That's because your viewers know they have your attention right then and there.
Regardless of how you decide to use Facebook Live, it can be significantly beneficial to your business. Be sure to invite people to watch your videos and invite viewers to subscribe to future ones. Anytime you go live, include a catchy headline and keyword rich description.
If you're looking for more tips, check out our other blog posts here!
If you want to grow your business with video, call us at 321-802-3169 to set up a FREE video consultation.