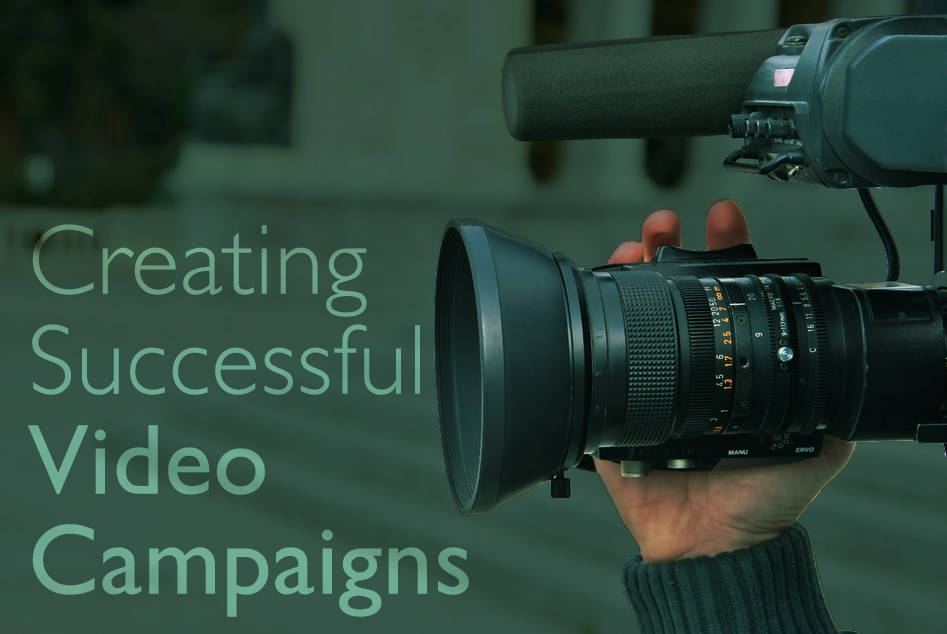 As marketers, we've been hearing a lot of statistics about the growth and benefits of video marketing.
"By 2017, video marketing will account for 69% of all consumer traffic."
"75% of online video consumers interact with video ads every day."
"Markers who use video grow revenue 49% faster than non-video users."
"Mobile video ads will grow 5 times faster than desktop."
These numbers are causing many brands and businesses to realize video marketing and video campaigns are something they need to do. However, because your content is competing against all other online content, its extremely important for brands to establish what works specifically for them and their audience. The key is to have branded videos that invite your audience to engage with them because they want to.
Keys to successful video campaigns:
It's a story, not a sale. 
Your audience has learned to tune out all of the sales clutter they see online every day. You don't want your video to fall into that category. Make sure your videos appeal to your consumers' needs and concentrate on the value you can provide them, rather than push sales. The idea behind marketing campaigns is to build relationships with your audience.
Trust and engagement are two of the most important factors in successful video marketing strategies.
Make it short, but memorable. 
The shorter the video, the more likely your audience will watch all the way through. Your video needs to quickly tell your audience why they should watch it and convey its value. It's important to grab the viewers attention and keep things interesting. Figure out what your audience wants and create your video based on that. No one wants to watch a boring video. Your video campaign should make your audience laugh and make them forget about their day-to-day tasks while you have their attention.
Stay on brand and consistent. 
Because video campaigns aren't always clearly talking about your business, it's important for them to be well branded so your audience recognizes it as one of your videos. It's also important to have consistency across multiple videos when they are all a part of the same campaign. Below are thumbnails from videos we created as part of a campaign for one of our clients.
Don't make distribution an afterthought. 
Your distribution strategy is just as important as creating your content. In order to reach people who are most likely to engage with your content, it's best to promote it where it will be contextually relevant. The goal is to reach your target audience in places where they already enjoy spending their time as long as it's done in a natural way and doesn't disrupt the user experience. This includes establishing which social tactics you plan to use and making sure your content is optimized for that site. It's also important to maximize SEO for your video. Make sure to always tag your videos with relevant keywords, write full descriptions, and give them unique titles.
Define and measure objectives.
By having focused and measurable objectives, you can see the full potential of video campaigns and establish what did or did not work for yours. Your video campaign should have specific objectives like "driving new traffic to the website" or "increasing social engagement on Twitter." By setting these objectives, you can measure the effectiveness of your campaign and understand your results.
By keeping these points in mind, you'll be able to create a video campaign that brings value to both your brand and the people who enjoy it. Remember to keep your audience's best interest in mind and to always deliver your content in a way that feels the most natural.
If you're looking for more tips, check out our other blog posts here!
If you want to grow your business with video, call us at 321-802-3169 to set up a FREE video consultation.