A Complete Video Solution for Your Business for Only $795!
The Business Spotlight video provides an exciting glimpse of your business or product. This 30 to 60 second video gives viewers a chance to see your business in action and to hear directly from the business owner.
It's a direct line from you to your customer!
The Business Spotlight package encompasses everything needed to produce a targeted short form video focused at appealing to your audience. The package includes: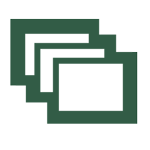 Preproduction:
This is where the message of your video is created. We work closely with you to understand your business and your customer to create a script as well as shooting schedules and shot lists.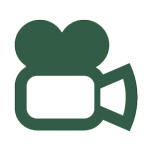 Production:
Lights, camera, ACTION! We arrive to your business and film an on-camera interview with you. This is your chance to tell the world about who you are and why your business is great! After we film your interview we will film shots of your business or B-roll.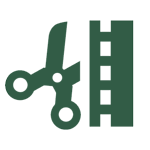 Post Production:
After the footage is "in the can", we get to work editing your video. This is where we add your logo, website, contact info, music and graphics, creating a professional video for your business!
Your Business Spotlight Video will boost your visibility and can be used on:
Your website
Television
Movie Theaters
Trade Shows
Presentations
Digital Signage
Facebook
Twitter
Youtube
And the best part is that you get the Business Spotlight Video for only $795.
You CAN afford video production for your business!
Check out some samples of the Business Spotlight Videos:
Video is a great asset for communicating directly to your customers.
Fill out the form below for a free video marketing consultation for your business!
Need to talk to a human?
Give us a call – 321-802-3169